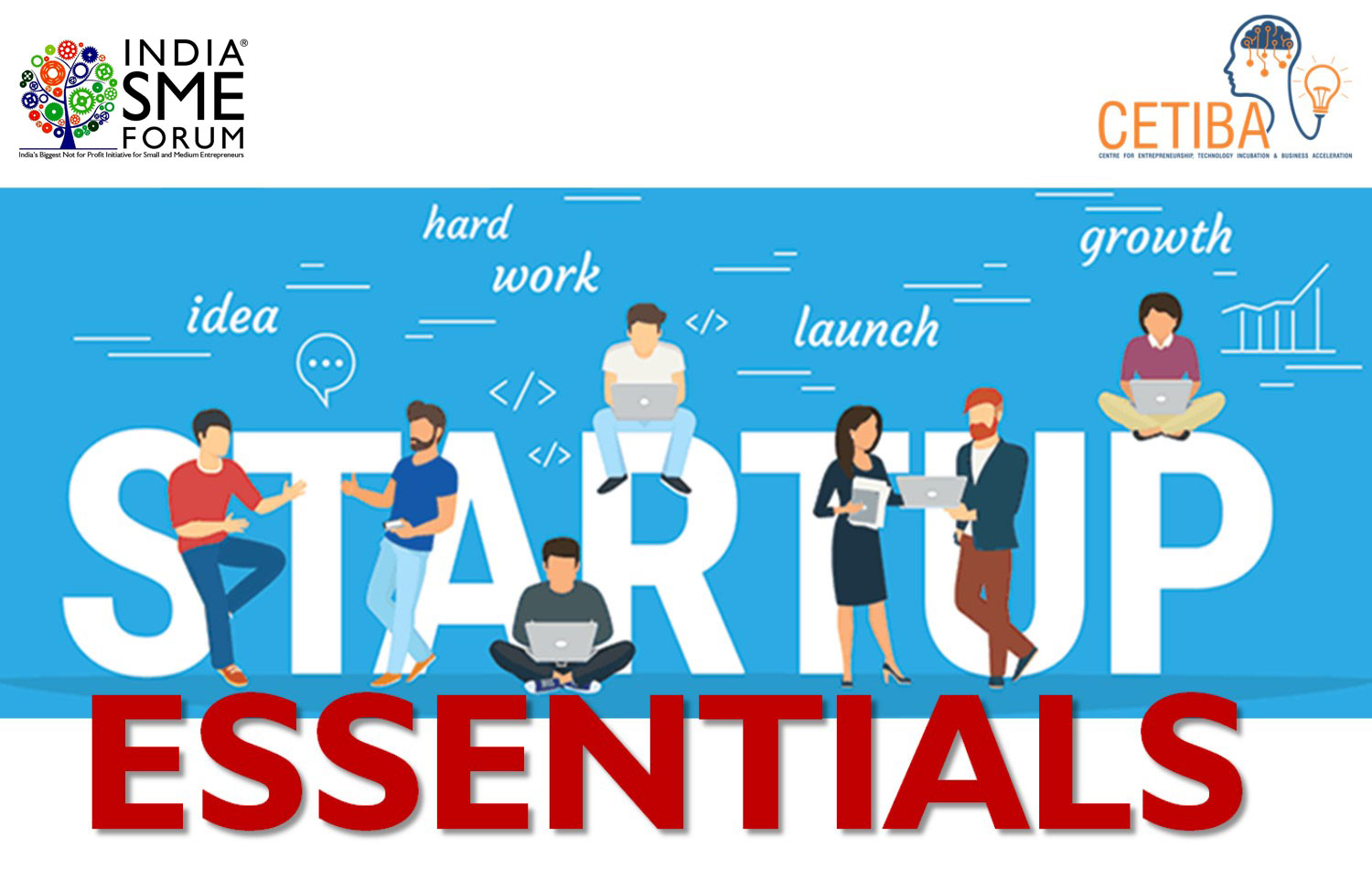 Module 1: Ideation for Success
Module 2: Innovation for Competitive Advantage
Module 3: Incubating an Enterprise
Module 4: Financing your Project, Formulation, Appraisal and Risk Management
Module 5: Team Building & Intrapreneurship
Module 6: Technology as an Enabler for Scalability
Module 7: Automated Customer Acquisition
Module 8: Brands & Valuation
Module 9: Business Partnerships & Networks
Module 10: Design and IPR
Module 11: Quality and Certification for Sustainability
Module 12: Government Policies and Globalization
+ 4 LIVE SESSIONS WITH MENTORS in various sectors
This Program explores how one can be a successful start up entrepreneur. The Program is unique as it guides participants to formulate and transform an entrepreneurial idea into a new start up venture.  The Program examines the real-world challenges and risks associated with starting a new venture and offers strategies of overcoming them.
The Program presents a whole new understanding of entrepreneurial mindset and action. The Program provides a set of steps, frameworks and tools that can be used to understand all important requirements for building a startup operation from scratch, and the entire process from building a prototype, launching of products or services, to scaling up the business.
At the end of the program, one will be able to:
Identify entrepreneurial ideas with entrepreneurial thinking. Pursue big ideas that really matter to customers
Create innovative business models to effectively design value propositions.
Build financing strategies with an understanding of short-term finance alternatives, capital structures, cost of capital, sources of entrepreneurial capital including angel investors and venture capitalists, and alternative sources of capital.
Craft a business model that minimizes risks and maximizes your success.
Explore the marketing of innovations by learning tactics to gather marketing research and customer intelligence, understanding the need for adopting a customer-orientation, applying marketing strategies to dynamic environments and building and managing brands.
Anticipate organizational challenges and build, motivate and lead a team to Success.
The Program is conducted online on our LMS platform. This live interactive, immersive instruction model is designed for busy existing entrepreneurs and starts-up. All reading materials for this Program will be made accessible to you through the LMS. Notes for each module are often downloadable, and you are able to save any information or collateral you use to your personal profile. All learning material and recorded lectures will be available for the participants, which can be accessed for up to 12 weeks.
Course Modules: Twelve
Course Duration: 4 weeks
Online Instruction: 12 hours
Commitment: 3 hours per week
Fees: Rs 8000 + GST